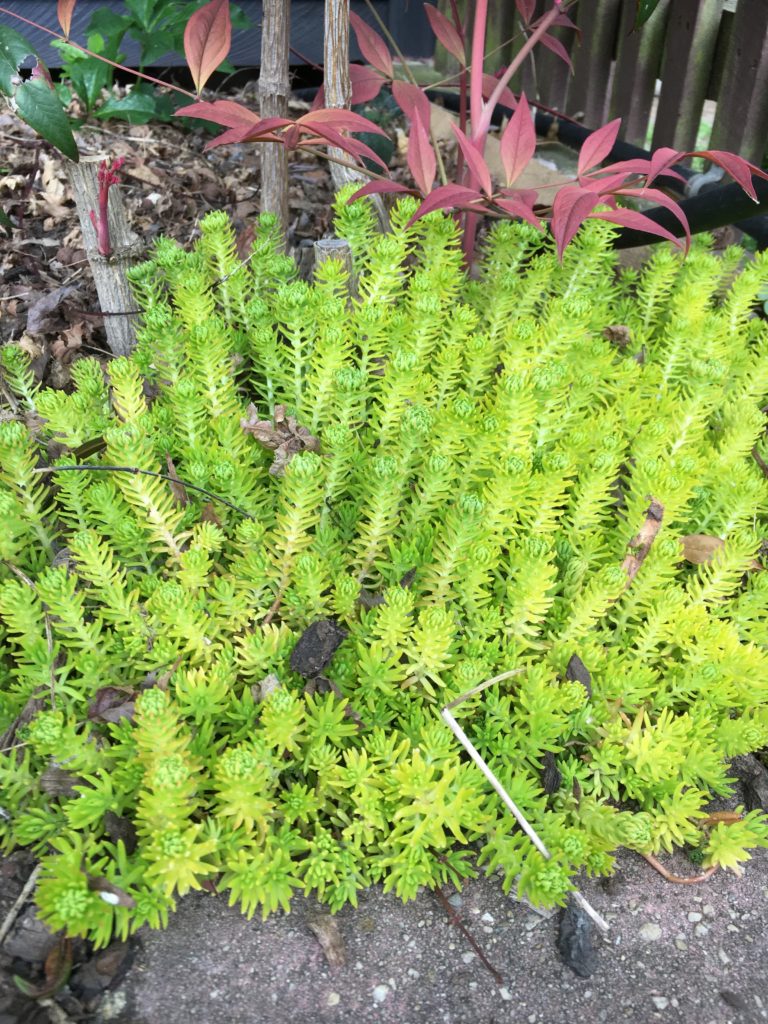 Sedum 'gold mound' is a fast growing, ground-covering succulent. It has small, fleshy, golden foliage. During late spring-early summer it produces small yellow flowers. Only grows to about 15cm in height and can spread 1-1.5m.
Great for adding year round colour to any garden. We like to use it around garden ponds and in rockeries. It will also look amazing in a hanging basket or spilling out of taller containers.
Prefers well draining soil although we grow it in our heavy clay without any issues. It handles light frosts, no worries.
We propagate and grow sedum 'gold mound' at our plant nursery located in Drouin, West Gippsland. We commonly sell it in a 140mm pot. If you would like to buy sedum 'gold mound' click the button below to view current pricing and availability.