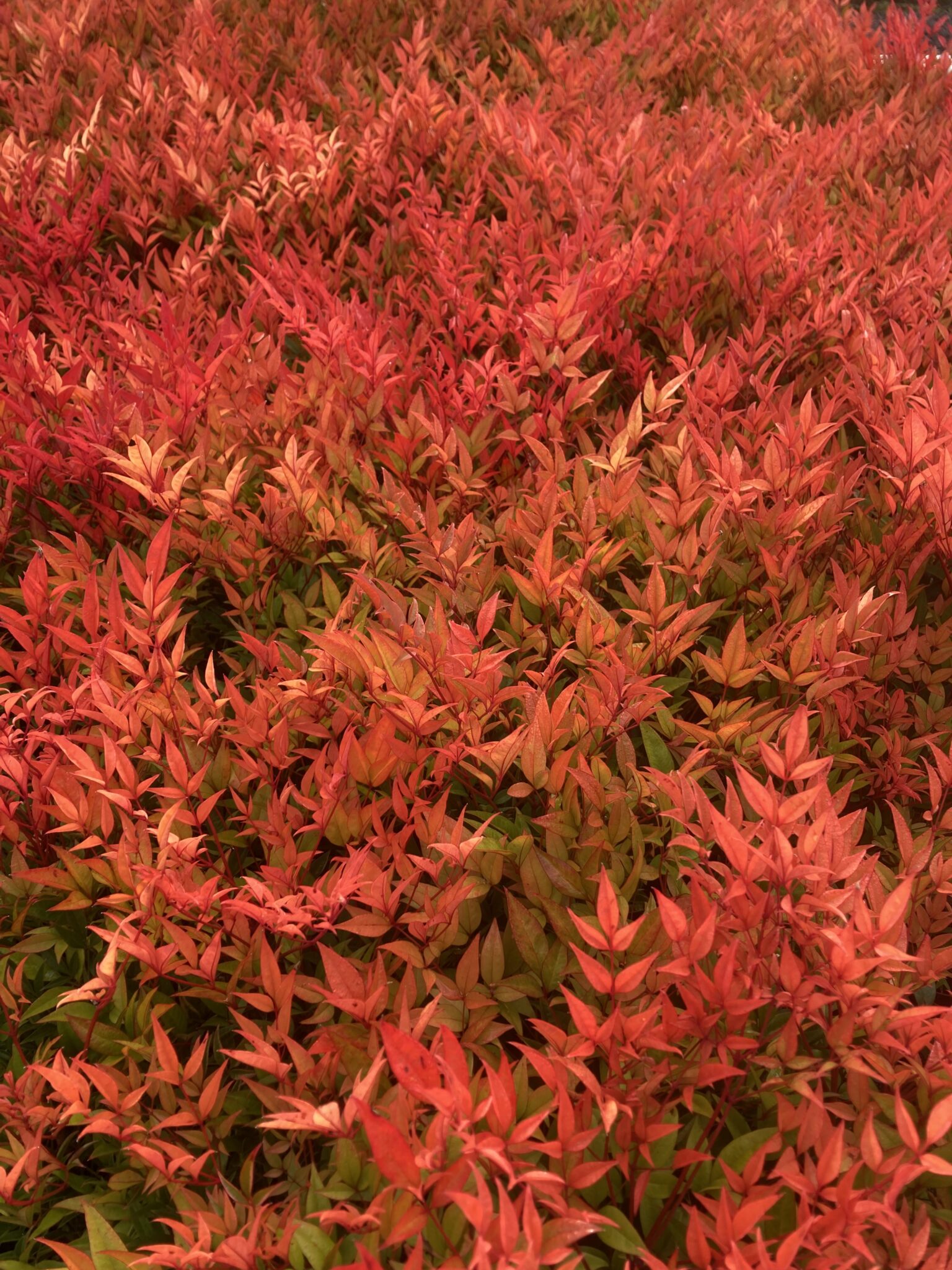 Nandina moonbay is a fantastic evergreen shrub. It has beautiful structural foliage that changes colour throughout the year. It has a very compact habit. Grows to about a 1m high and wide.
A perfect plant for almost any garden. It's incredibly hardy and hands off making it a great choice for any novice gardeners out there. This plant is so versatile! We love it! Mass planted, as an accent, rockeries, as a low hedge, even in containers. It looks great everywhere!
Moonbay is frost hardy and will tolerate a wide range of conditions. The cooler the temperature the redder it goes. Planting it out in the full sun and where it can get some frost exposure will guarantees that lovely red colour in winter.
We grow Nandina moonbay at our wholesale nursery located in Drouin, West Gippsland. If you would like to buy Nandina moonbay click the button below to check current availability and pricing. We often grow it in 140mm and 200mm pots.