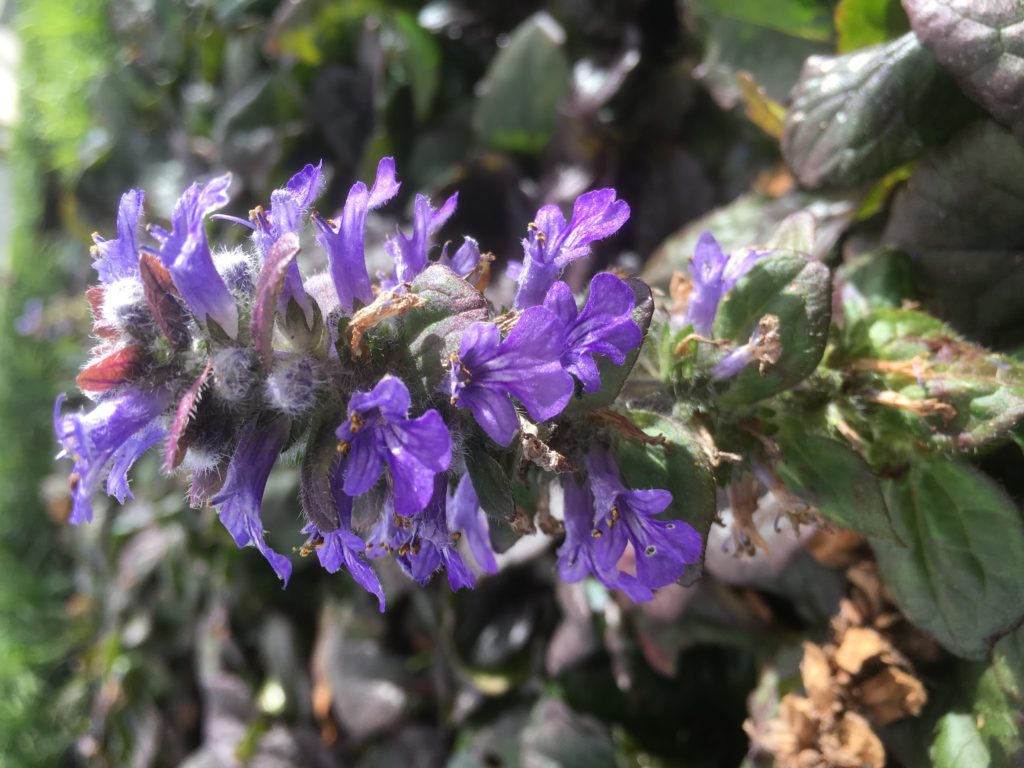 Ajuga reptans purpurea is a hardy ground cover. The foliage is a deep, glossy purple and looks good throughout the year. In spring it produces attractive purple flower spikes, these are only about 25cm in height.
Ajuga purpurea is a perfect choice as a ground cover especially in shaded areas. Its thick nature allows it to be used as a living mulch. It looks great as an edging plant along shaded paths.
Plant in a shaded to part shaded area of the garden. Goes best under evergreen trees and shrubs as they provide shade all year round and also protect from frosts. Light frost won't kill the plant but will hurt the foliage. Keep moist in summer.
We propagate and grow ajuga purpurea at our wholesale nursery located in Drouin, West Gippsland. If you would like to buy ajuga purpurea click the link below to check current availability and pricing.